M&A (Mergers & Acquisitions) and DD (Due Diligence)
For Corporate Clients: What Yamagami Law Offices can offer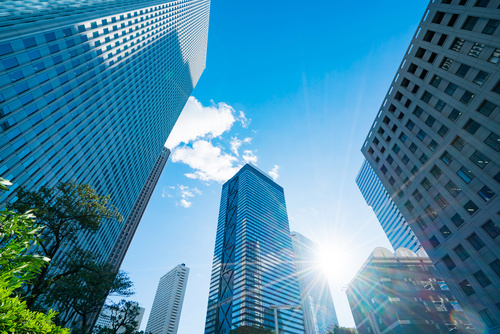 In accordance with globalization of the world it is essential to maintain and sharpen the international competitive edge for sustainable growth of the business. In addition it is getting prevalent to expand the business in overseas countries yourselves and/or with an alliance with foreign companies.
Under the circumstances M&A between Japanese companies or with foreign companies is an effective way to expand and grow the business. However there are many options of M&A scheme or structure under Japanese Commercial Code and there is a risk that M&A may result in a failure of choices.
Our office is ready to assist those companies by providing professional advice regarding:
Expanding of a business,
Sellout of a profitable or non-profitable business, or a company itself,
Any form of alliance with other company etc.
You may encounter following matters in connection with M&A and DD.
wish to undertake M&A, however the procedures are so complicated and difficult;
have a concern whether the target company of M&A has any problem which may endanger the plan;
whether the proposed M&A may affect the business license of the target company etc.

Since M&A certainly gives a big impact on the future of your business, our office is pleased to provide you with M&A scheme which would fit your purpose as well as to investigate its lawfulness.

Examples of Our Practice

We wish to show you some examples of our practice regarding M&A as follows:

Proposal of M&A scheme

To propose appropriate M&A scheme which fits your needs

Legal Due Diligence

To investigate whether the target company of M&A has any legal problems in terms of management, associate relations, etc. and also whether the proposed M&A may affect the business license of the target company etc. We can also introduce other professionals to investigate Finance and accounting issues of the target company.

Check of M&A Procedures Lawfulness

To study whether the M&A procedures infringe/violate the laws and regulations regarding M&A

Secondary Opinion

You may have consulted with another expert and yet if you may wish to obtain an advice from a different angle, our office is pleased to provide you secondary opinion.

Notice

Your use of this site is governed by the laws of Japan and any dispute arising out of or in connection with the use of any information or materials from this website shall be subject to the exclusive jurisdiction of the Tokyo District Court in Japan.

Our services shall be provided in Japan only.

We do not guarantee any courts or any authorities make decisions same as this website. We do not assume and accept any responsibility or liability regarding this website.

Contact us

Yamagami International Law Offices
【Tokyo】Roppongi Denki Building 7F, 6-1-20 Roppongi, Minato-ku, Tokyo 1060032, Japan
【Fukuoka】Koenoki Building 4F, 1-3-14 Maizuru, Chuo-ku, Fukuoka 8100073, Japan
Tel +81-92-477-8838
E-mail: info@yilaw.jp